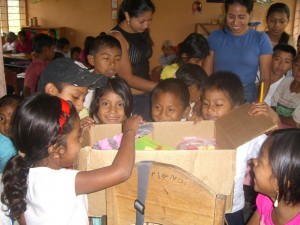 We are so grateful for all our supporters, groups and individuals who have given us help over the years, and continue to do so!  Without you we would not be able to accomplish our projects.
A special thank you to Good Neighbors Group in Maryland,  who have supported us in so many different ways, in projects large and small, and for their help with individual recipients and with larger community needs.  They are truly our good neighbor sisters to the north.
Thanks to DOERS who are supporting so many health, medical and nutrition projects.    It was with their help that we started, and are able to continue, our kindermilk program as well as vitamin and deworming programs.   They continue to help in various other projects such as supporting the building of a rural  clinic.
With Amigos of Honduras we are so grateful for the support of so many water projects including school baños and pilas, as well help with building and repairing community structures such as schools and clinics.
Thanks to the Wildcats Golf Tournament for their excellent support over the last 3 years, enabling us to do many projects in the rural communities.
We also want to thank the various Rotary Clubs and organizations too numerous to mention individually.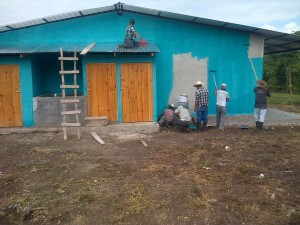 And a special thanks to the many individuals and small groups who have worked so hard enabling us to do so many health, education and relief projects here in Central America.
We love you all!!