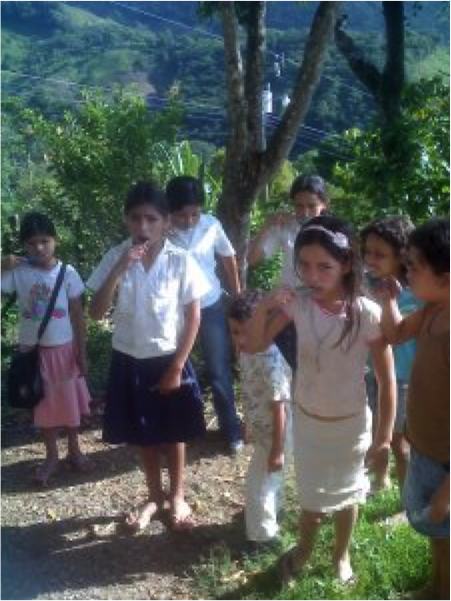 We have a very difficult time here getting toothbrushes and toothpaste for children. By the time they are 6, most kids have rotted teeth, and many adults in the rural villages have lost most of theirs. Because we don't have potable water in the villages, most people substitute coke or soft drinks, and even put them in baby bottles to keep the children hydrated.
Buenos Vecinos is working with Red Cross, World Vision and a couple other local agencies (also independently) to set up dental hygiene programs for the children. The parents earn about $2.50 per day so clearly they cannot afford toothbrushes and toothpaste.
Buenos Vecinos has had over 700 toothbrushes and 200 tubes of toothpaste donated and has organized dental hygiene workshops in rural aldeas where children are taught why and how to brush their teeth and what to do if their families don't have toothpaste.